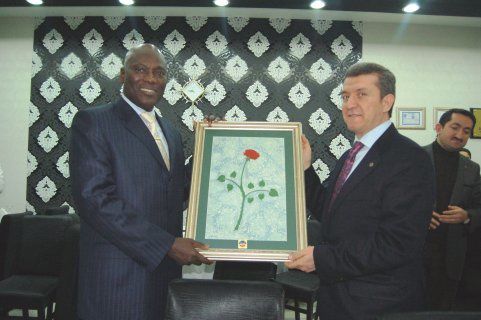 His Excellency Mister Issakha MBACKE, receiving a present form the President of Businessmen and Industrials Association of Kayseri.
Dear compatriots,
Dear Friends and Partners of Senegal,

We extend our sincere thanks for the interest you give to the official website of the Embassy of Senegal in Turkey.
This website is created in order to make available information, the most complete and on time, on the Embassy of Senegal in Turkey


Basically, our goal, is to reduce the distance between the Embassy and all its users.
Also, new information are given to complete certain fields and active links has been created so as to allow access to sites of some institutions, ministries and national agencies.

In the same way, Senegalese residing in Turkey will, in the short term, be able to register online.